San Diego is full of hikes of all sizes and difficulty while catering to what you prefer! Depending if you like being close to the city, or want a day of exploring – I hope one of these gets your attention as you venture out to do some hiking this weekend!
1/ Kwaay Pay Peak
Trade in the crowded Cowles mountain for this less known hike in Mission Trail Regional Park. I love all the city hikes that San Diego has to offer, and you don't need to drive far from San Diego for this one! This hike is beautiful, short but a great workout with an elevation gain of 915 ft. Park at the Old Mission Dam, walk out and take a right and you should see the trailhead!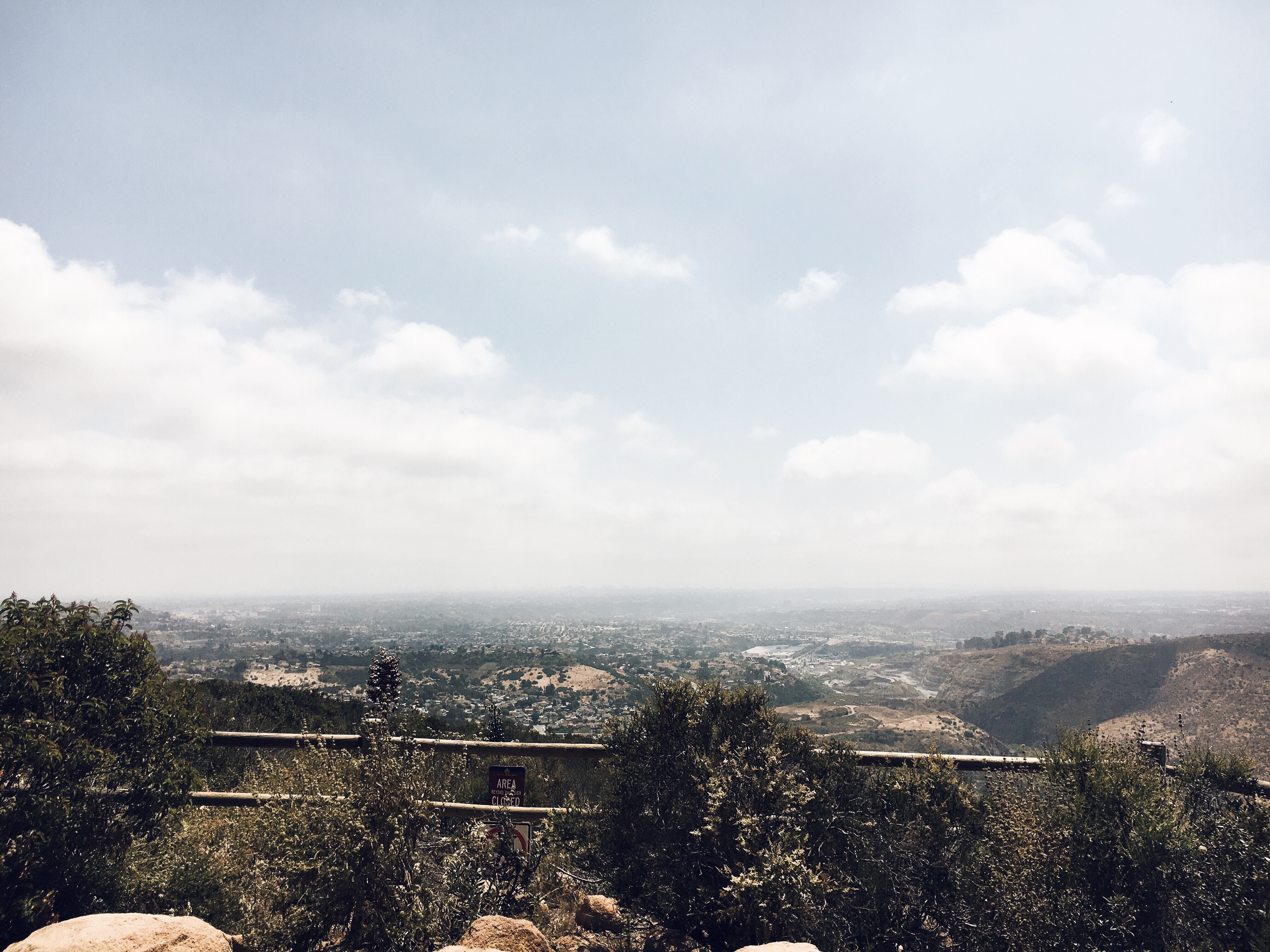 2/ South Fortuna Stairs
Another great alternative to Cowles mountain, in Mission Trails. Depending what season you go, you can see running water – often a rare sight during the drought! Although this hike is also not far from the main hub of San Diego, you will feel completely swallowed up in nature and the workout will be pretty epic. Need some advice on how to get there? Read the post I wrote about my experience hiking this trail!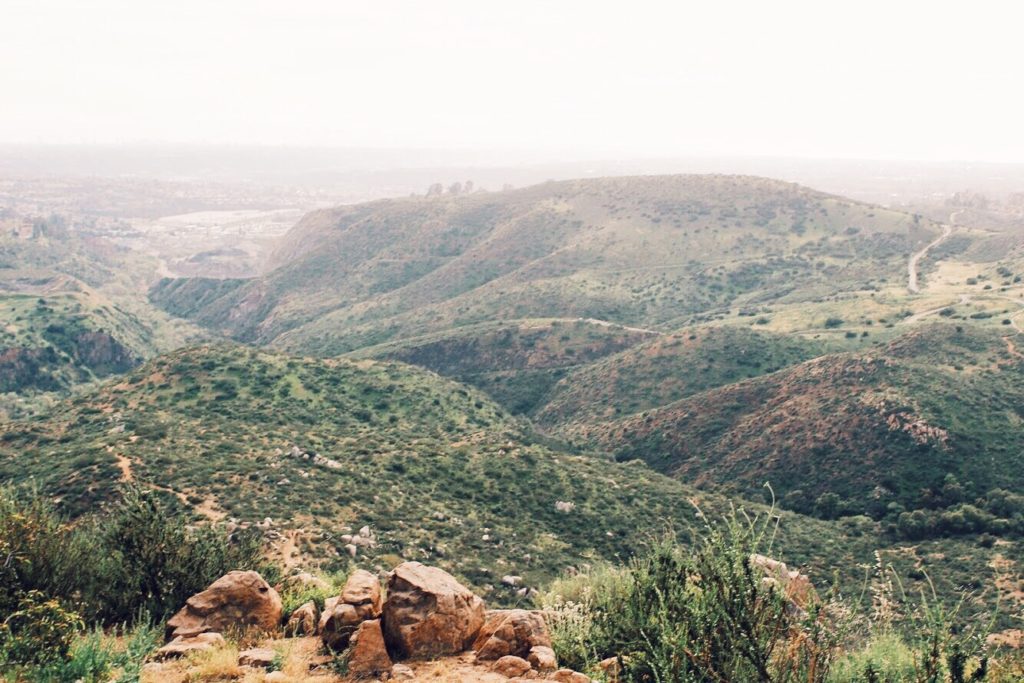 Adventure
3/ Mushroom Caves
Less of a hike, and more of an adventure, you will love the view at the top! This trip makes for epic pictures, and will transport you into some pretty awesome crevices. For more information on how to get there and what to expect, check out one of my older posts about this fun climb.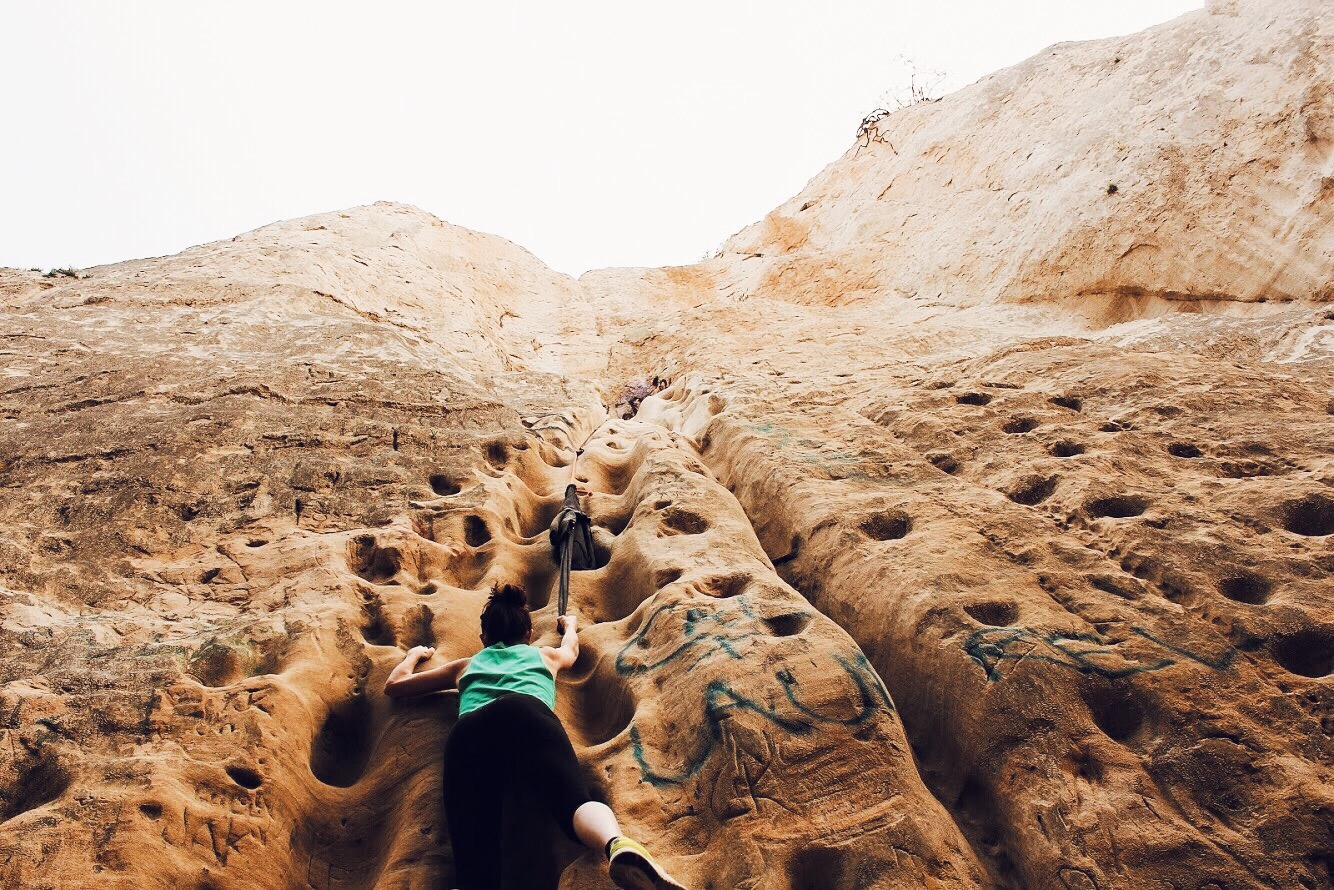 4/ Anza-Borrego Desert State Park
This may be one of my favorites because although it is the typical Cali desert hike, it is still so unique! From the slot Canyon, to boulders and trails this place is nothing short of epic. You feel far away, and you can spend as long or as little time as you want – there is much to explore!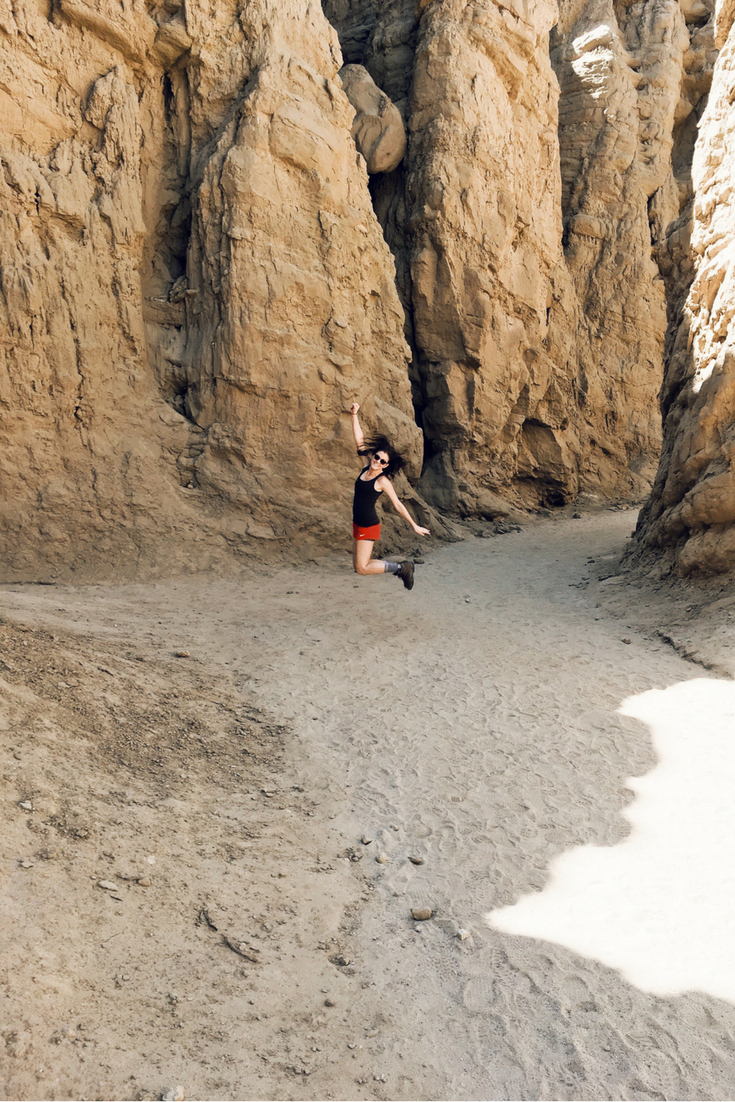 Greenery
5/ Cuyamaca Peak
Forest type hikes are few and far between in San Diego, but you will be pleasantly surprised by Cuyamaca! Although remnants from past fires remain, this trail (if you go the non paved unconventional way), is a great climb! The second tallest mountain in San Diego, it gets cooler as you climb so perfect in the warmer months of summer and fall! Pack a sweatshirt and get a map before you head up.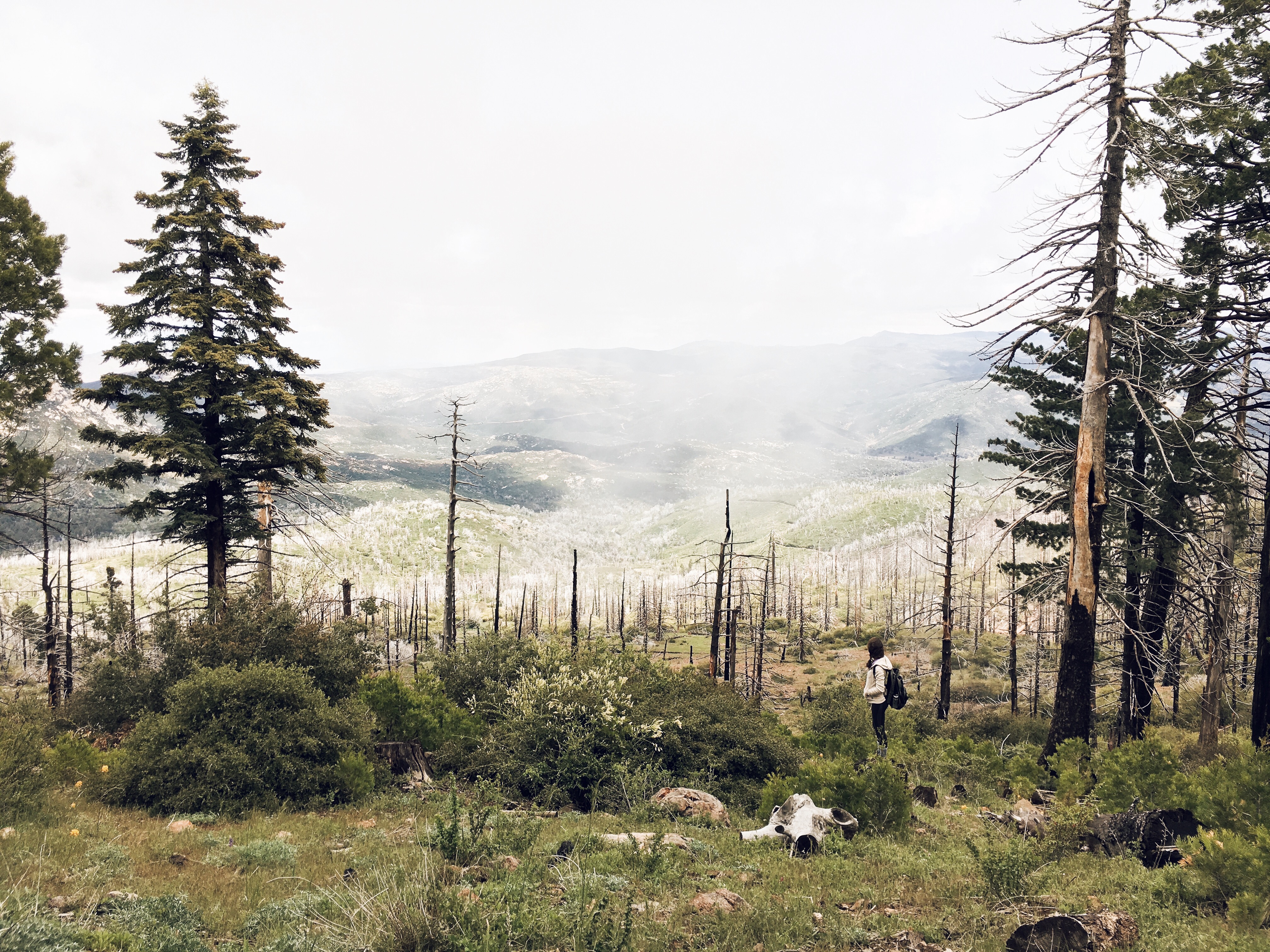 Some popular hikes such as Devil's punch bow and Three Sisters may not have been mentioned, but it is always nice to switch things up. Whether it is a quick workout near the city or planning a day trip I hope you at try one of these on your next hike!
Til next time,
Katherine
Ready for the great outdoors in San Diego? Pin it!