When finding a beautiful coffee shop, there are a few requirements. Natural lighting, aesthetically pleasing and of course great coffee. I know there are places all around the world that contribute to some pretty amazing cafes, but Tokyo most definitely makes the list and is creating serious competition in the coffee world. From creative latte art, to BEAUTIFUL design and the added touch of the Japanese craftsmanship and hard work, you will be fully caffeinated and a create a happy camera roll. This list of the top Instagram worthy coffee shops in Tokyo will grow, and there will be more coffee cups to drink, and more interiors to explore!
Counterpart Coffee Gallery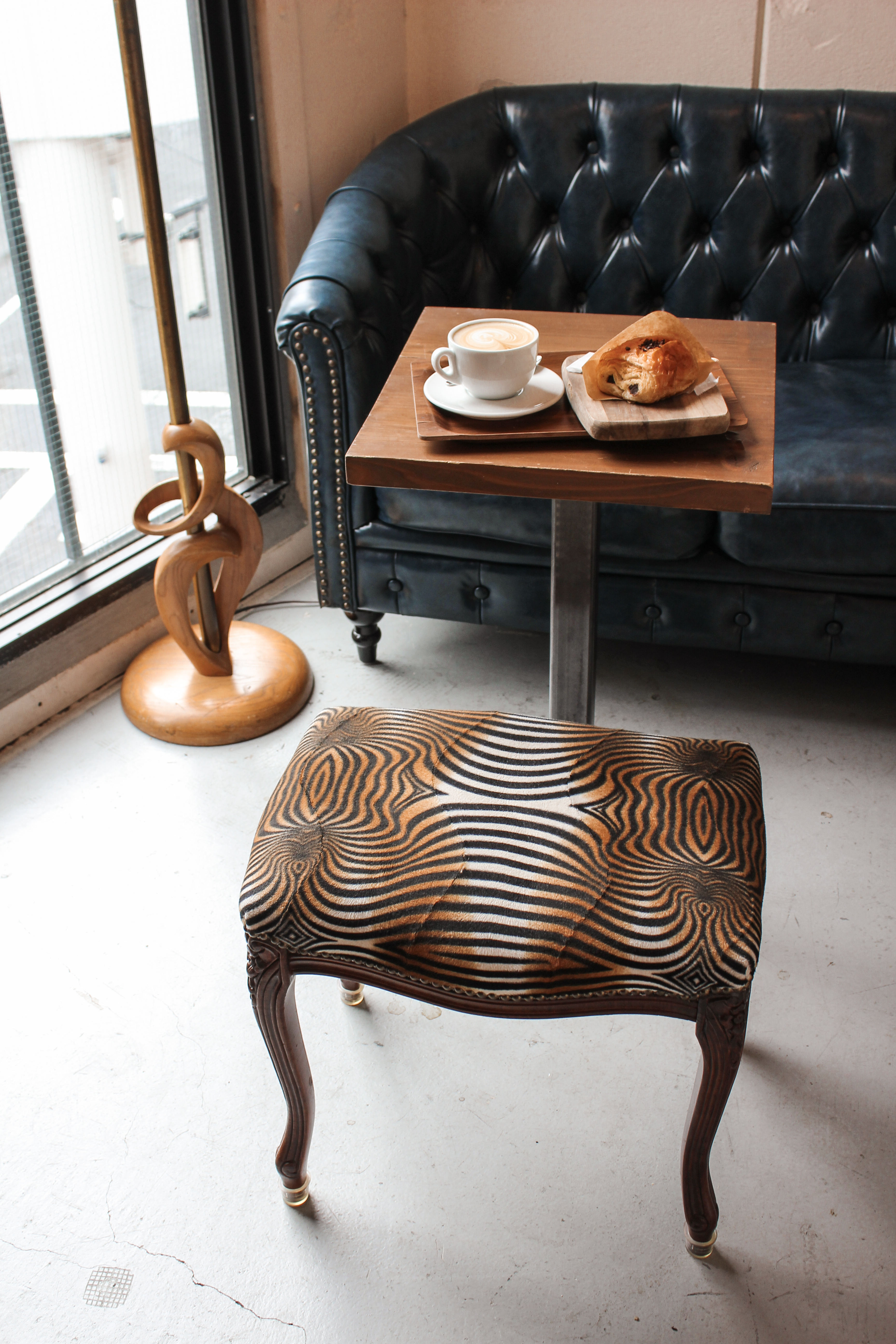 Has a coffee shop ever made you nonstop swoon, because I guarantee this one will. This place is three stories high and brings you plenty of natural light. It also is the best place to get work done. A newer coffee shop on the Tokyo block, the top floor holds vintage couches and the second floor will welcome you will wooden seats looking out to the streets below. The coffee is just as good as the decor, as well as their small food menu. If you are in the Shinjuku area, make sure to stop by.
Payment: Cash or Credit
Wifi: Yes
2/ Onibus Coffee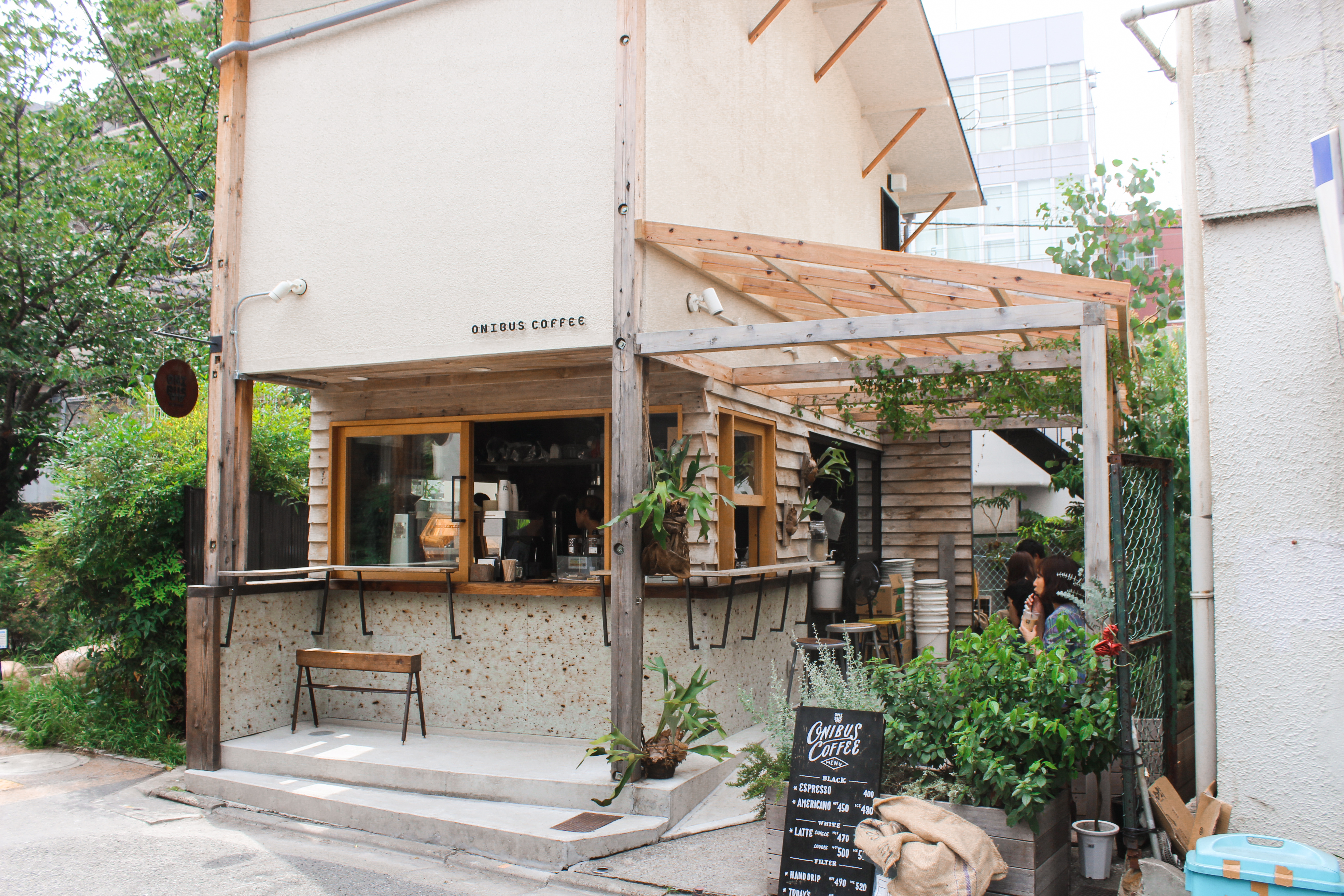 Japan has so many cute coffee stands and this one roaster resides in small hidden pocket off the Naka-Meguro station. You can find their coffee in other shops in Tokyo, and there is a reason for that – it is delicious. The coffee as well as the calm shop vibe, makes it one I would return to.
Ratio &C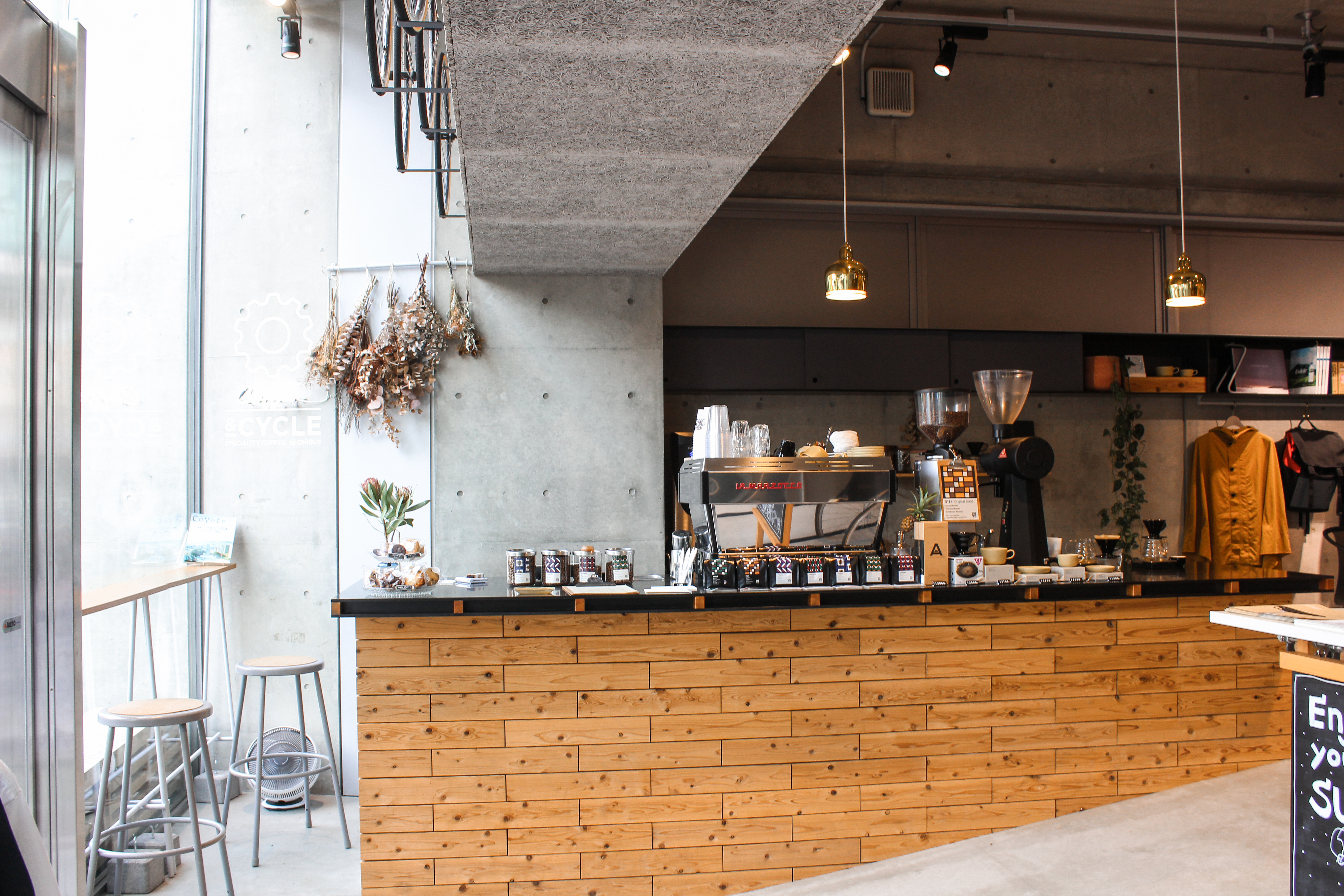 If you have a mutual love for coffee and bikes, this place is for you! With a build your own bike shop in the back, cycle accessories and Onibus roasted coffee, it's the perfect blend for a city coffee shop. The interior alone is absolutely gorgeous, and they have areas scattered through the store to sit down and be productive.
Payment: Cash or Credit
Wifi: Yes
Camelback Sandwich & Espresso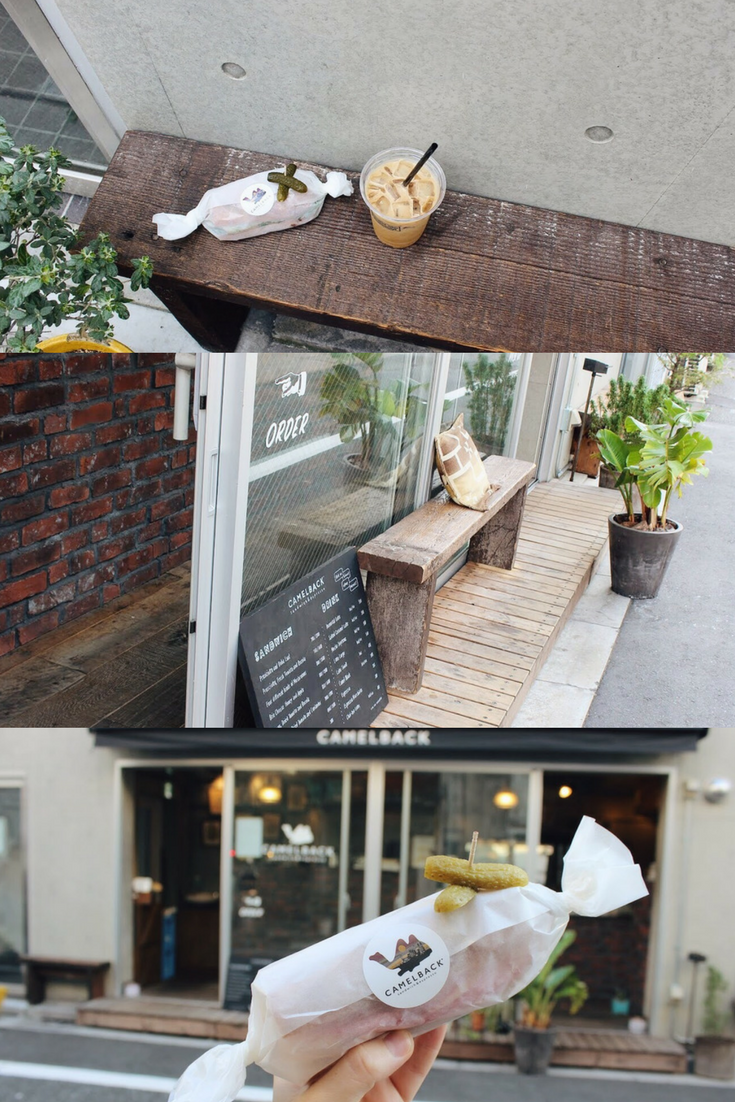 Why did this street sitting coffee shop make the list? Branding, outside aesthetics and quality. Their sandwiches, coffee and chai lattes are DIVINE. A new recent favorite is the Brie cheese, apples, honey and prosciutto sandwich. It is the most delightful taste and this spot will become your go to sandwich spot for a day in Tokyo. Beautiful wrapping, adorable wooden benches – it has it all. If you want to know more, you can check out my blog post on this place for some more deets. 😉
Payment: Cash
Wifi: No
Cafe Kitsune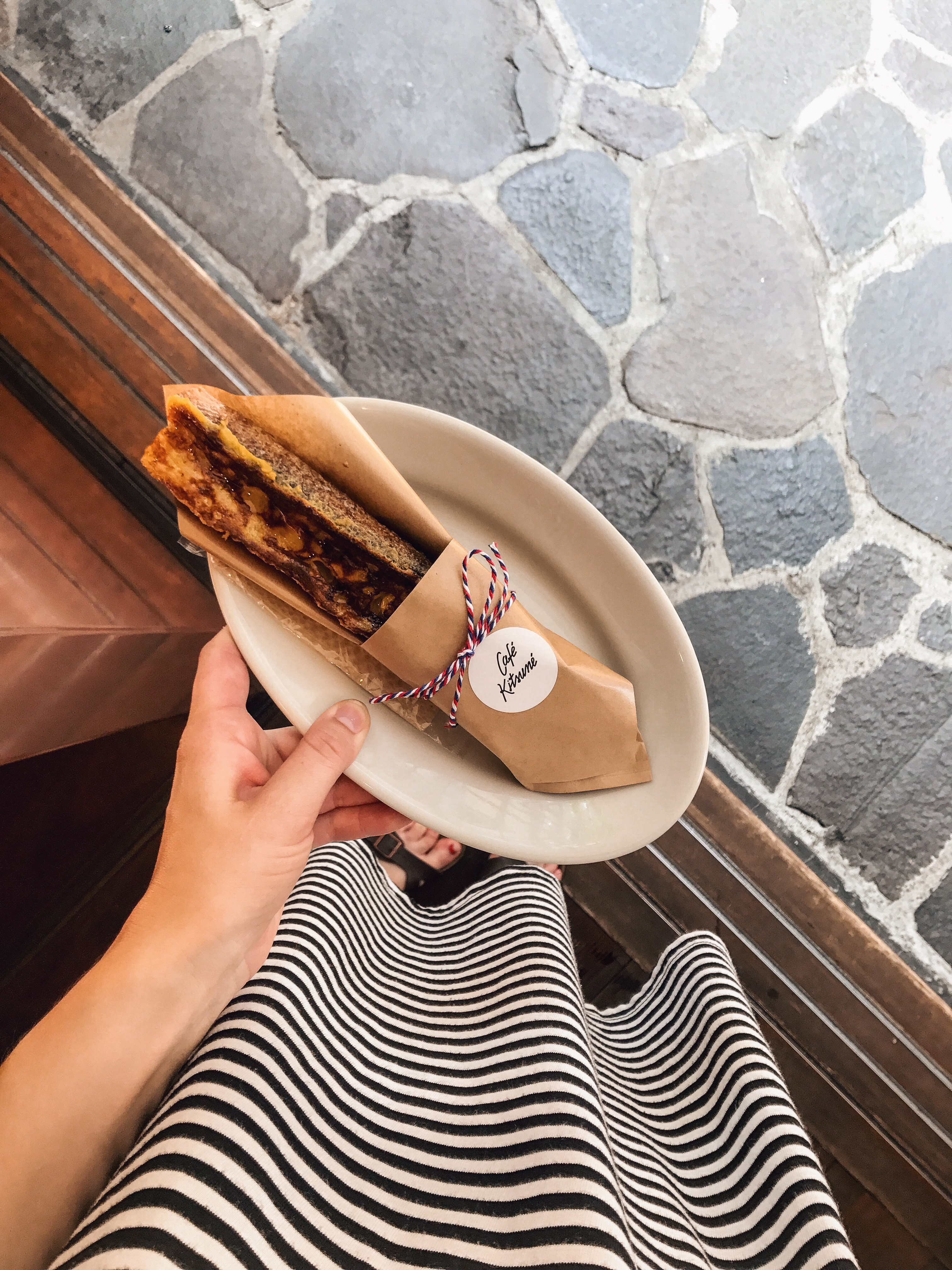 More beautiful outside scenery makes the list! The inside is just as spacious and just as beautiful! From the bamboo wall, to the scrumptious french toast this place will have you returning whether it be in Tokyo, or their other location, Paris.
Payment: Cash only
Reissue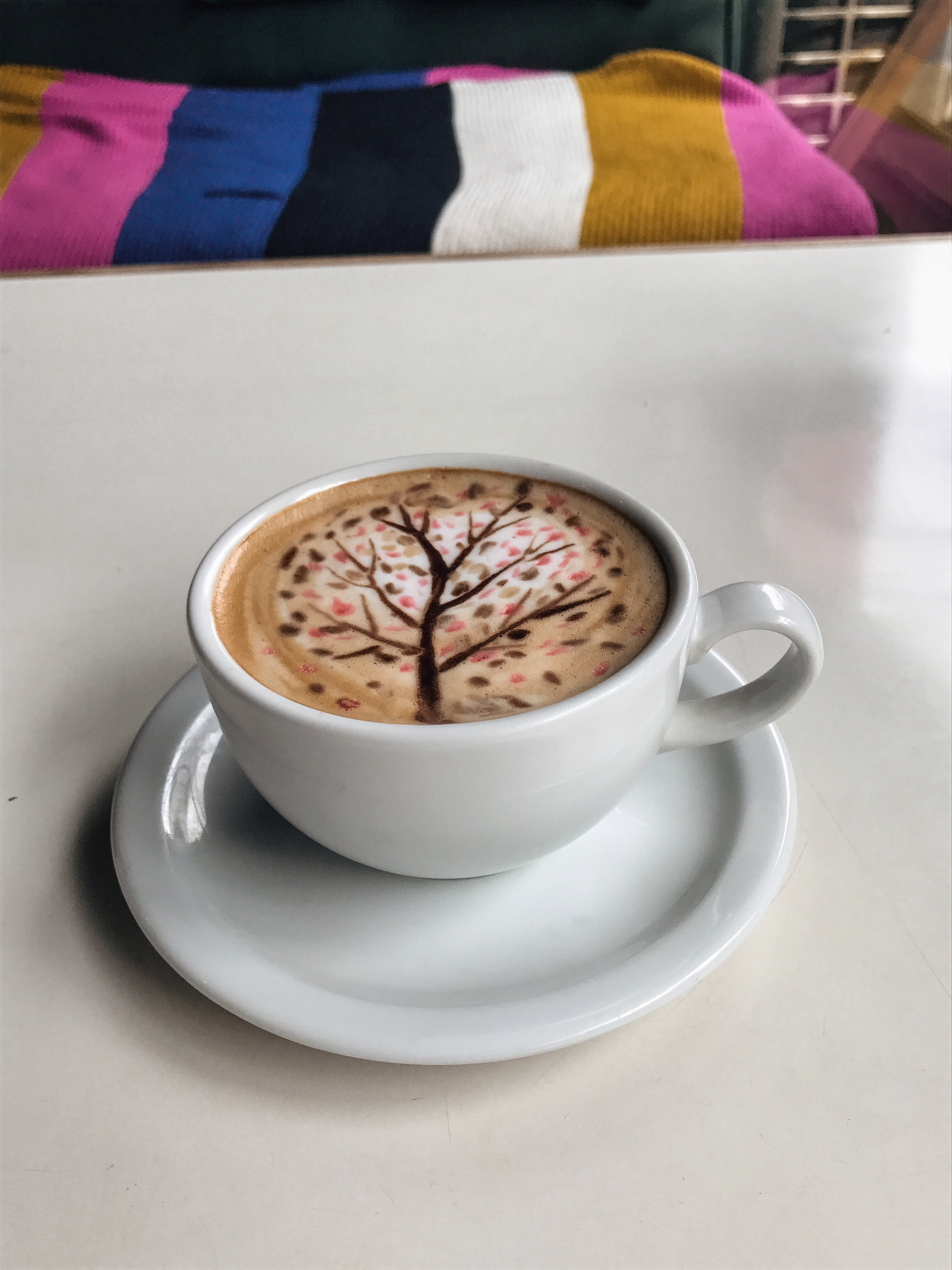 Reissue's lattes are the most creative ones you will ever see! Placing itself in Harajuku, it is no surprise this place makes the most kawaii cups of coffee around. For an extra fee, you get a choice between a 2D or 3D masterpiece. Simply show them a picture you want and let the latte artist do the rest! You will keep coming back for the delicious caramel latte (and the instagram magic they create, of course).
Payment: Cash only
Good Town Doughnuts and Coffee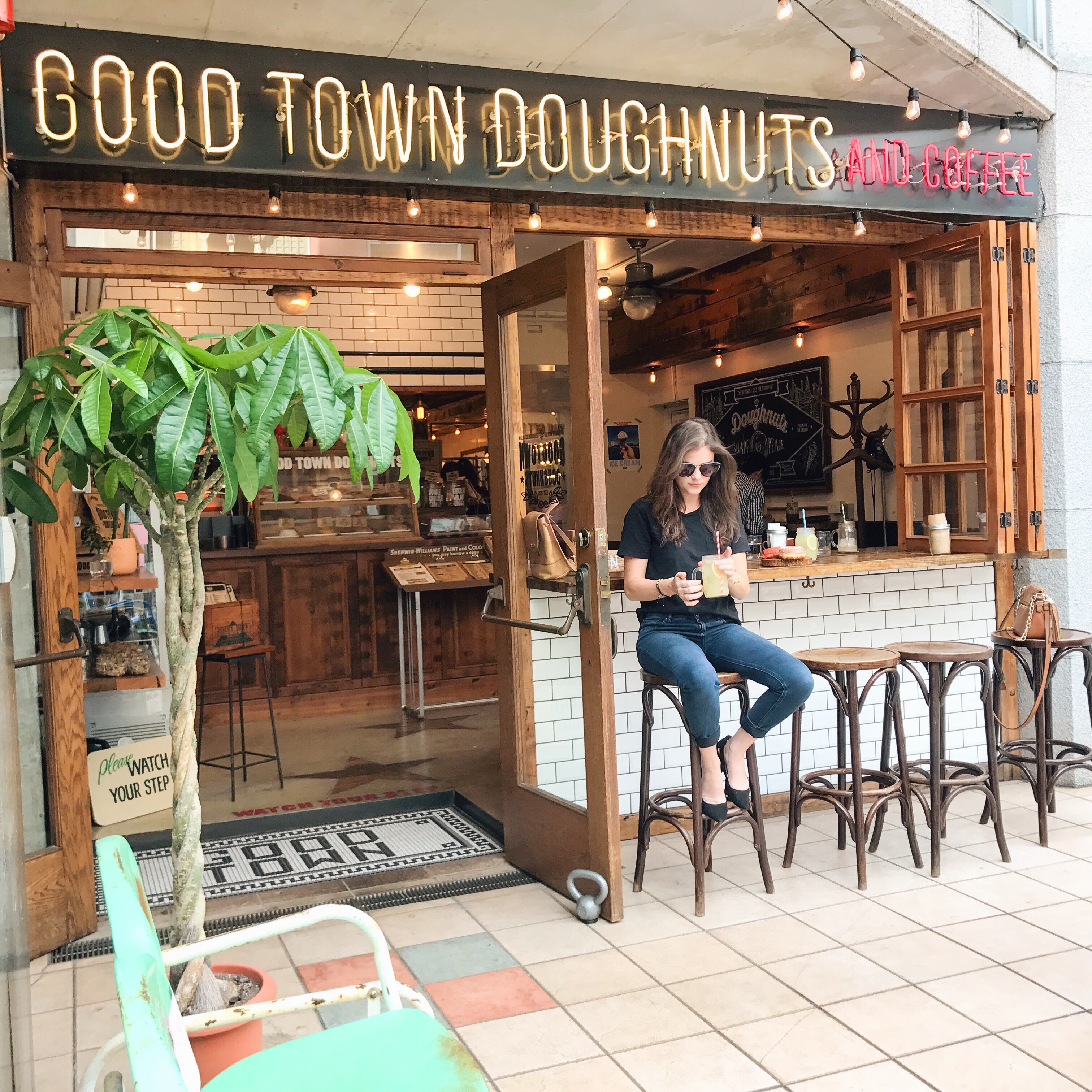 Supplying you with both doughnuts and coffee, this place is a Shibuya heaven. It is located on a quiet street, yet has plenty of room! Their doughnuts are some of the best I have had here in Tokyo with flavors raging from maple bacon to strawberry lemonade.
Roasted Coffee Laboratory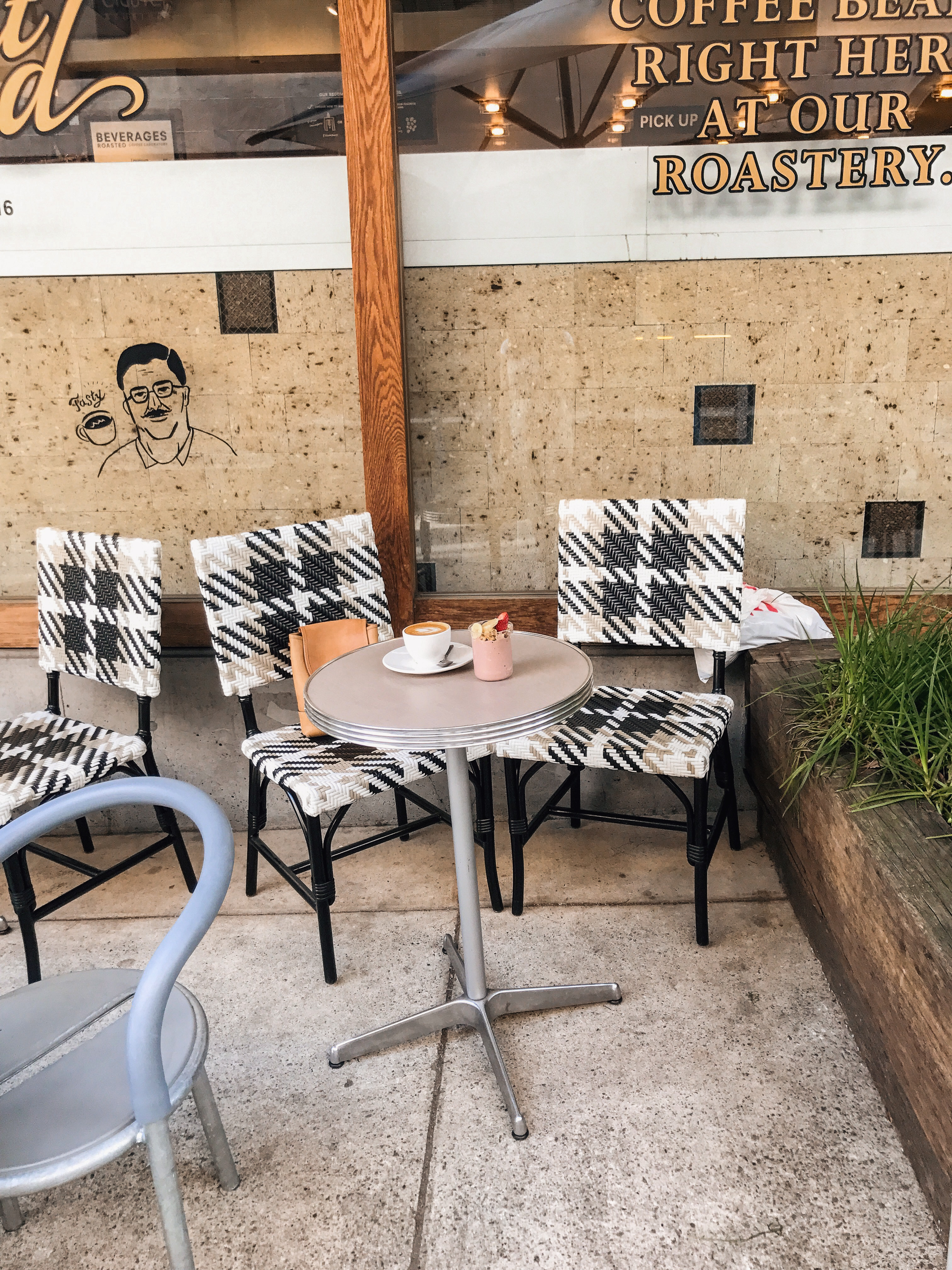 From the checkered chairs to sitting on the quaint street, this place is the perfect place to sit while the weather is nice. Sandwiches, seasonal drinks and coffee – you will find something you love! With the Tokyo coffee shop trend leaning towards smaller spots, it is nice to sip at a more spacious joint. Read more about this cafe here for some details.
Payment: Cash or credit
Wifi: No
Ballon De Espresso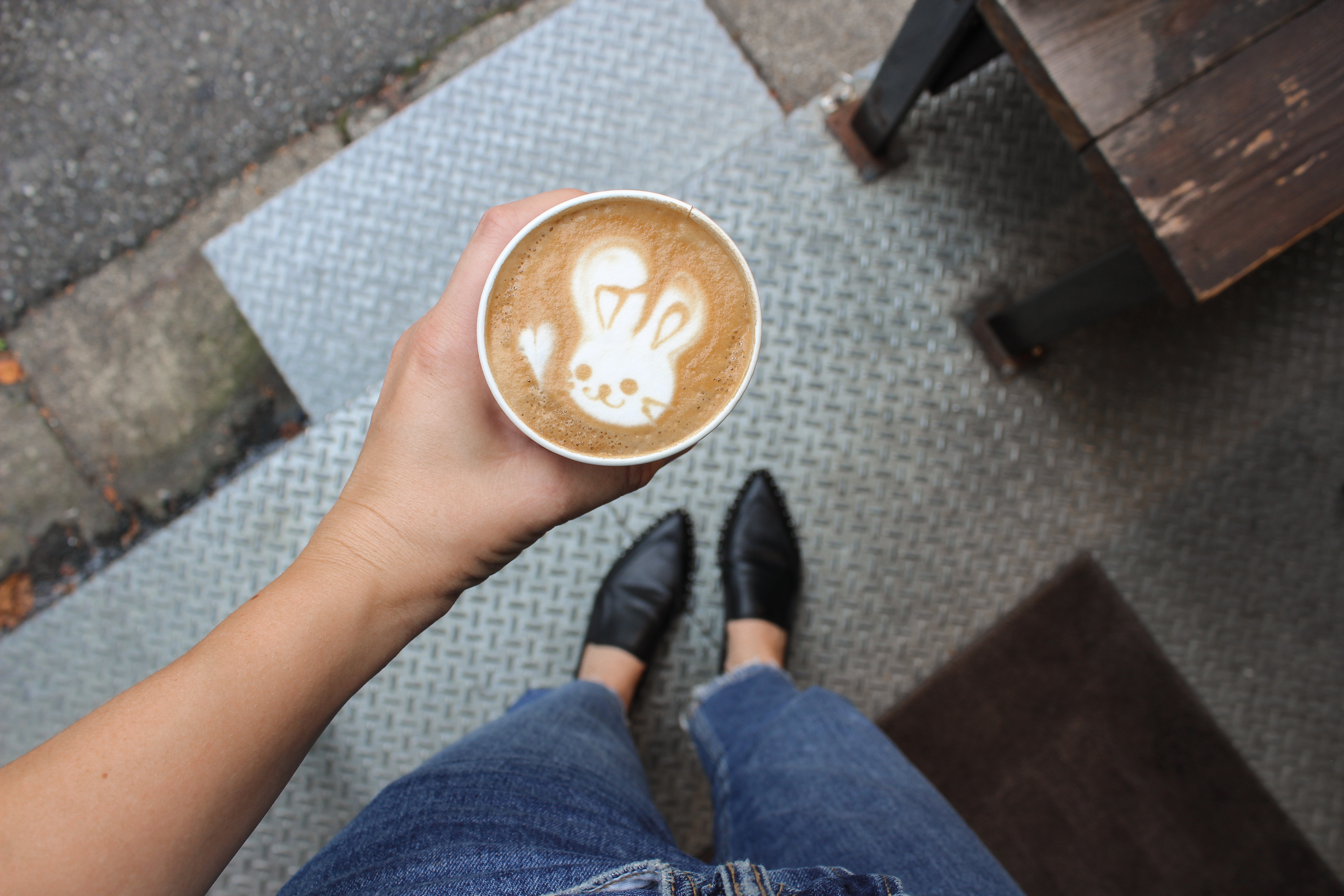 This place may possibly serve up my favorite latte. Light, yet rich in flavor, you will wish you could stop by every morning! Just make sure your coffee doesn't get too cold as you snap pictures of their adorable latte art animals. You can find this latte in one of my favorite neighborhoods in Tokyo while you do some thrift shopping.
Payment/ Cash
I have no doubt this list will grow and grow! Although I tried to give some variety to this list, I know there were others that could be added. Make sure to follow me on instagram, to see all my coffee adventures! What is your makings of a perfect afternoon at a coffee shop? Let me know below!
Need to stay caffeinated in Tokyo? Pin it!