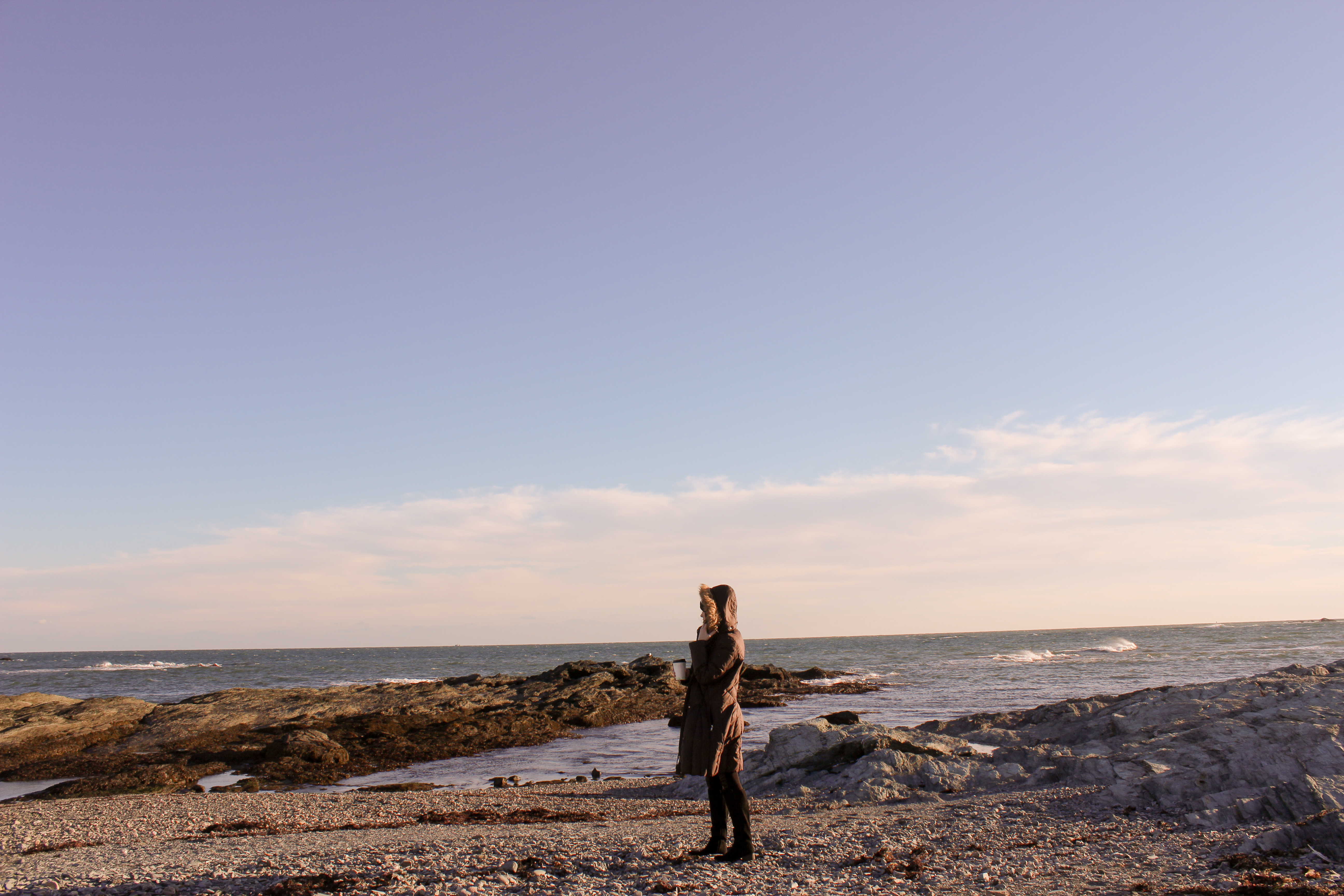 Newport, Rhode Island is a huge hot spot for tourists in the summer but as locals, we love that parking is free, and the streets aren't filled! During the fall, the colors are still beautiful and if you are visiting during the holiday there are so many activities to get you in the holiday spirit!
Being home the last 2 months I have really enjoyed exploring more and more of Newport in the winter. Especially a place that means so much to me! While you are there, be sure to visit the quiet and quaint town of  Jamestown, Rhode Island in the winter as well – you usually stop by before Newport anyways 😉
I always encourage getting lost when seeing a new place, but to get you started, below is my list for what to see, do and most importantly eat if you are there in the off-season! (P.S. I started with coffee, because you may want to grab a cup to go before venturing outside).
Coffee
1/ Stoneacre Brasserie. This place is new in Newport AND my new favorite. They serve breakfast all the way to food and drinks till 12:30am. Whether you want a coffee to go, brunch, or a nice lunch this place is delicious. The interior is also stunning and I was told they are working on making the basement a bar and bowling alley (so, ya this place is pretty cool).
2/ Empire Tea & Coffee. Tea lovers gather here! They have a very extensive tea catalog for you.
3/ Makka Coffee. This place is perfect for a coffee or breakfast sandwich on the go.
4/ Starbucks. I would normally never put a chain on my lists but this may be the most beautiful Starbucks you have seen, and it won't be missed as you walk down Thames.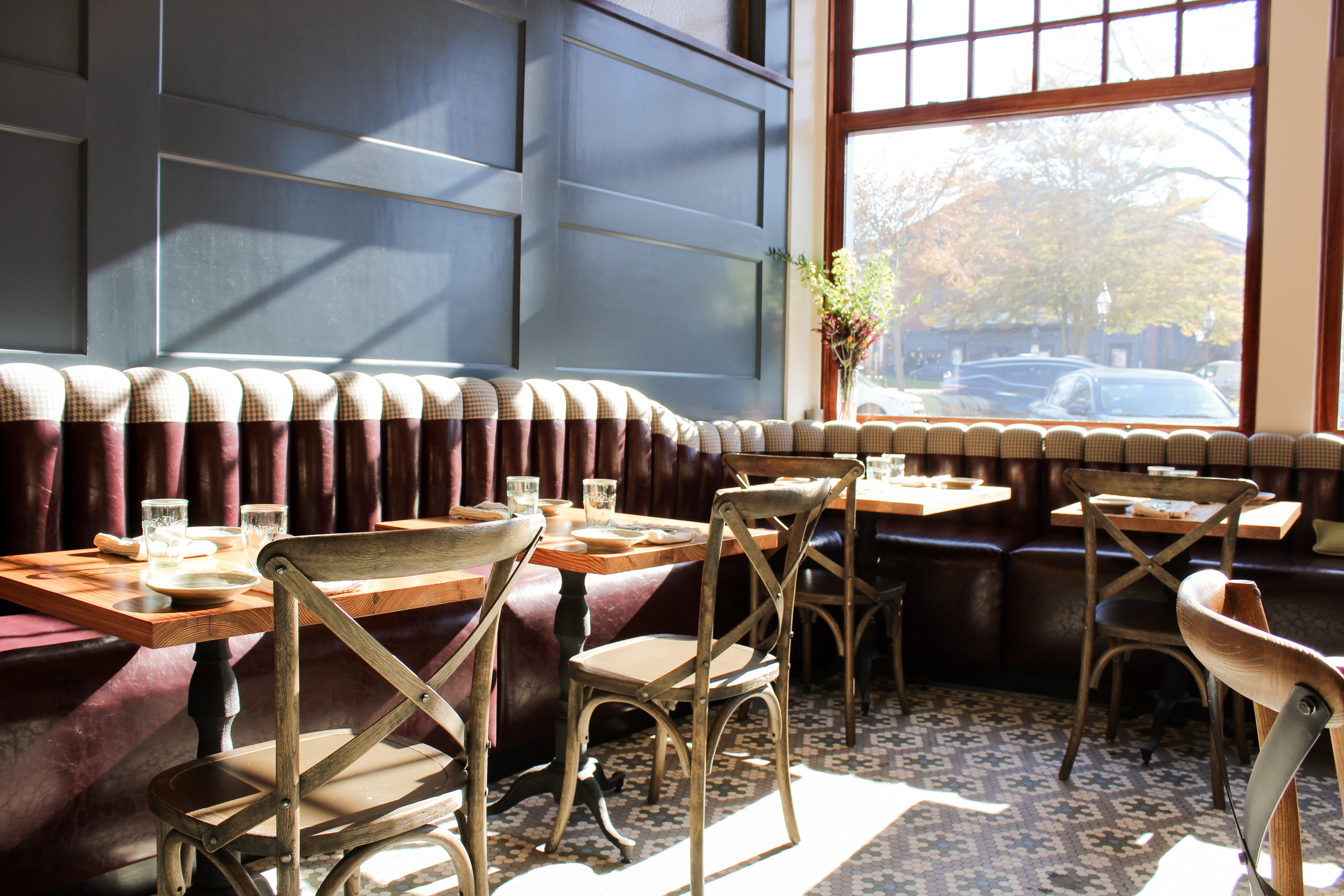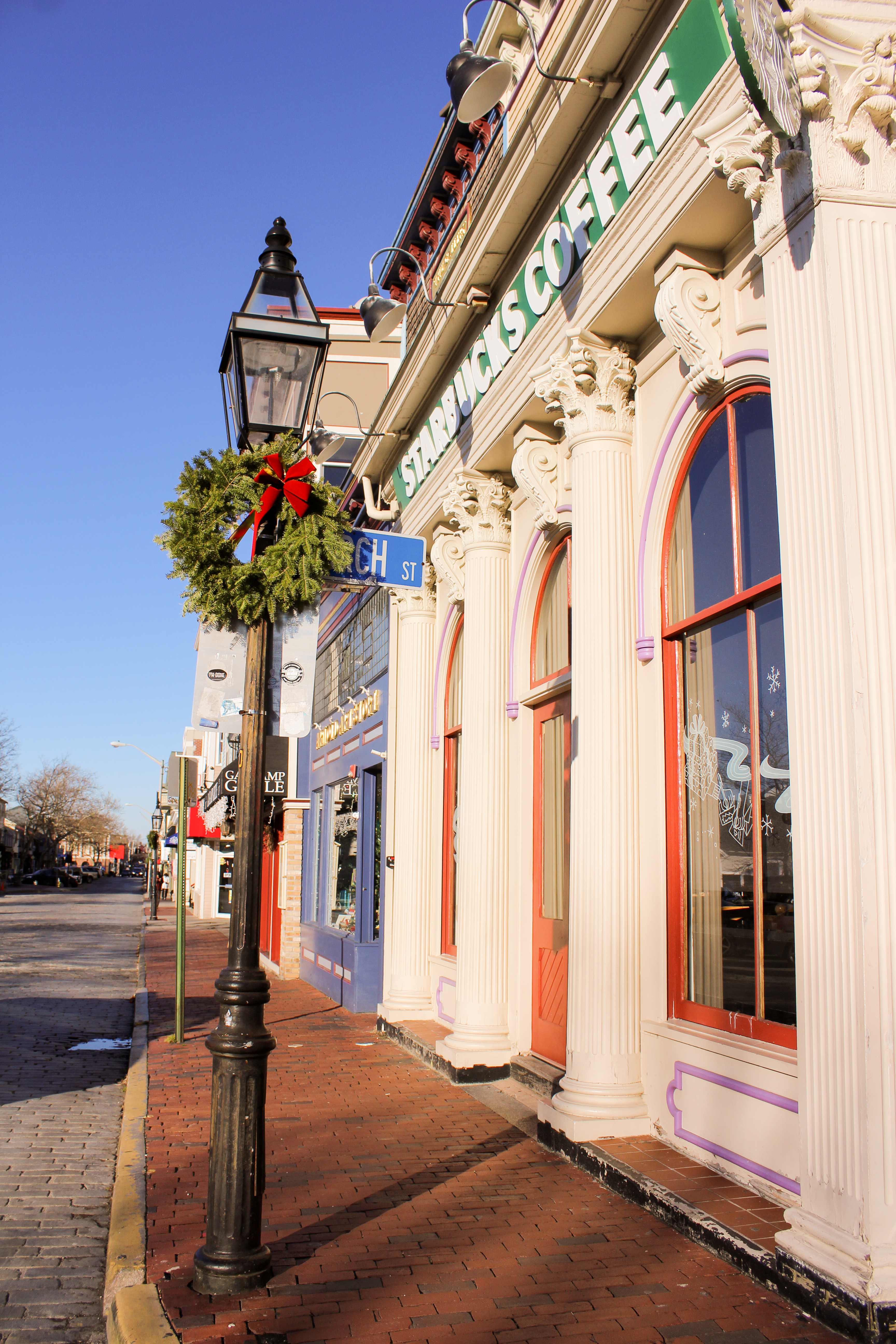 See
1/ Lighthouses. Maybe it is because I am a Rhode Island native, but lighthouses never get old for me, and Newport has a few. Goat Island near the Hyatt Hotel and Castle Hill Inn are pretty accessible to see up close.
2/ Museums. So many are open all year round! They are also indoors, so that is a bonus in the cooler months. I would recommend the Art Museum, the interior is gorgeous.
3/ Tennis hall of fame.
4/ Mansions. Seeing these babies decorated for Christmas is reason enough to visit Newport during the holidays! And guess what? It is on my list this winter – so let me know when you go 😉
5/ Ocean. The dark Atlantic awaits you on Ocean Drive. You can stay warm in your car or venture out to the rocks to snap a few pictures. I recommend braving the cold – the views are stunning!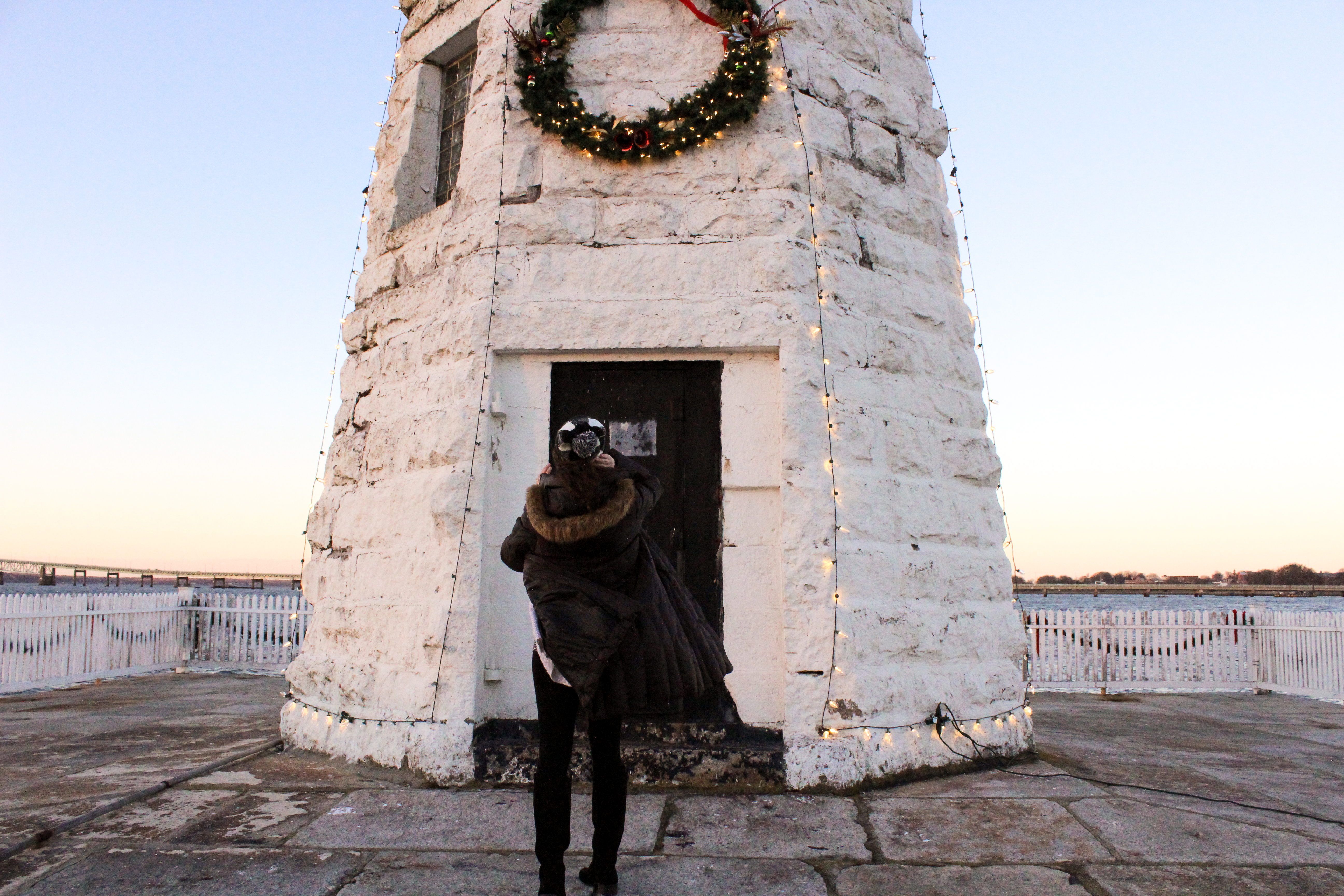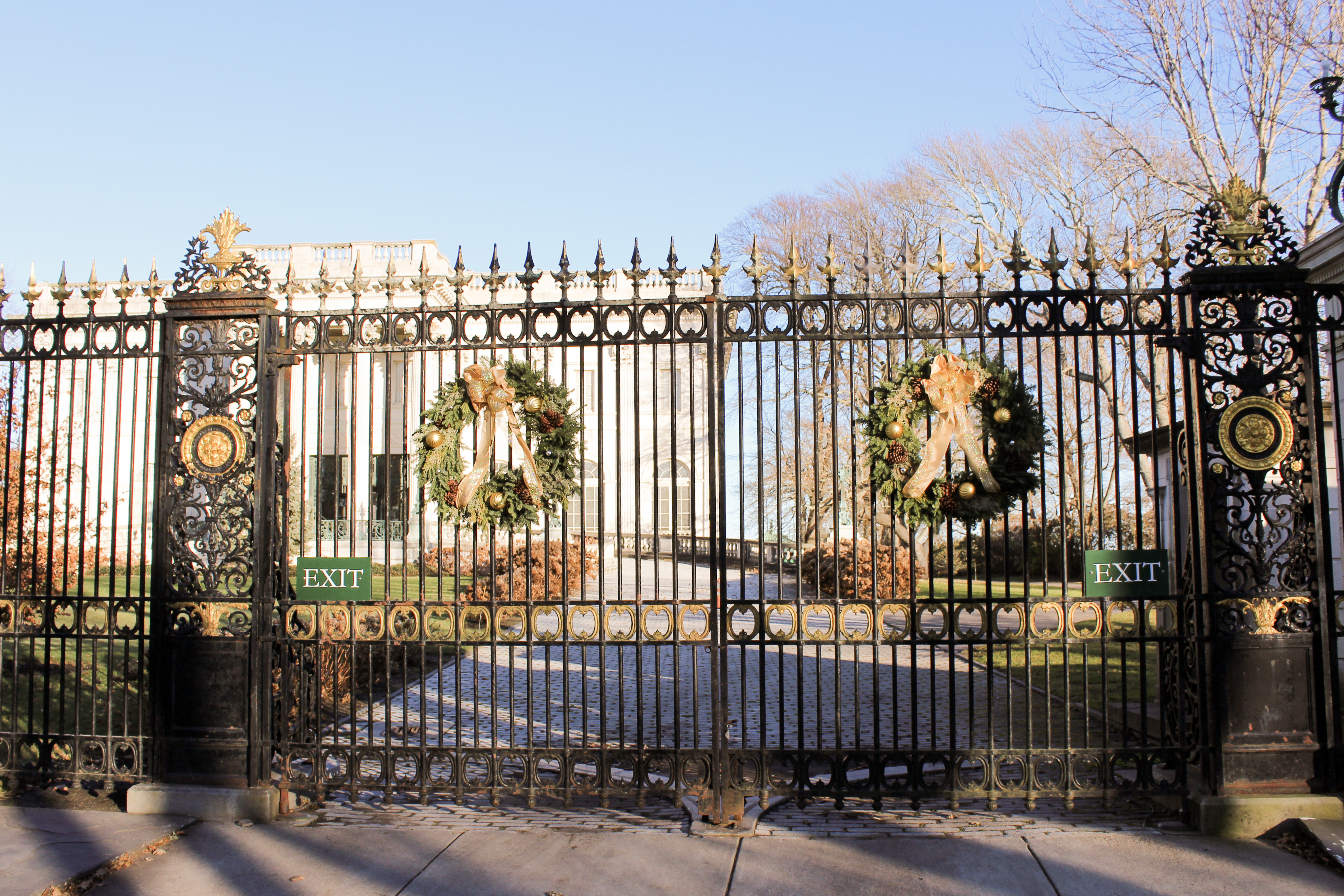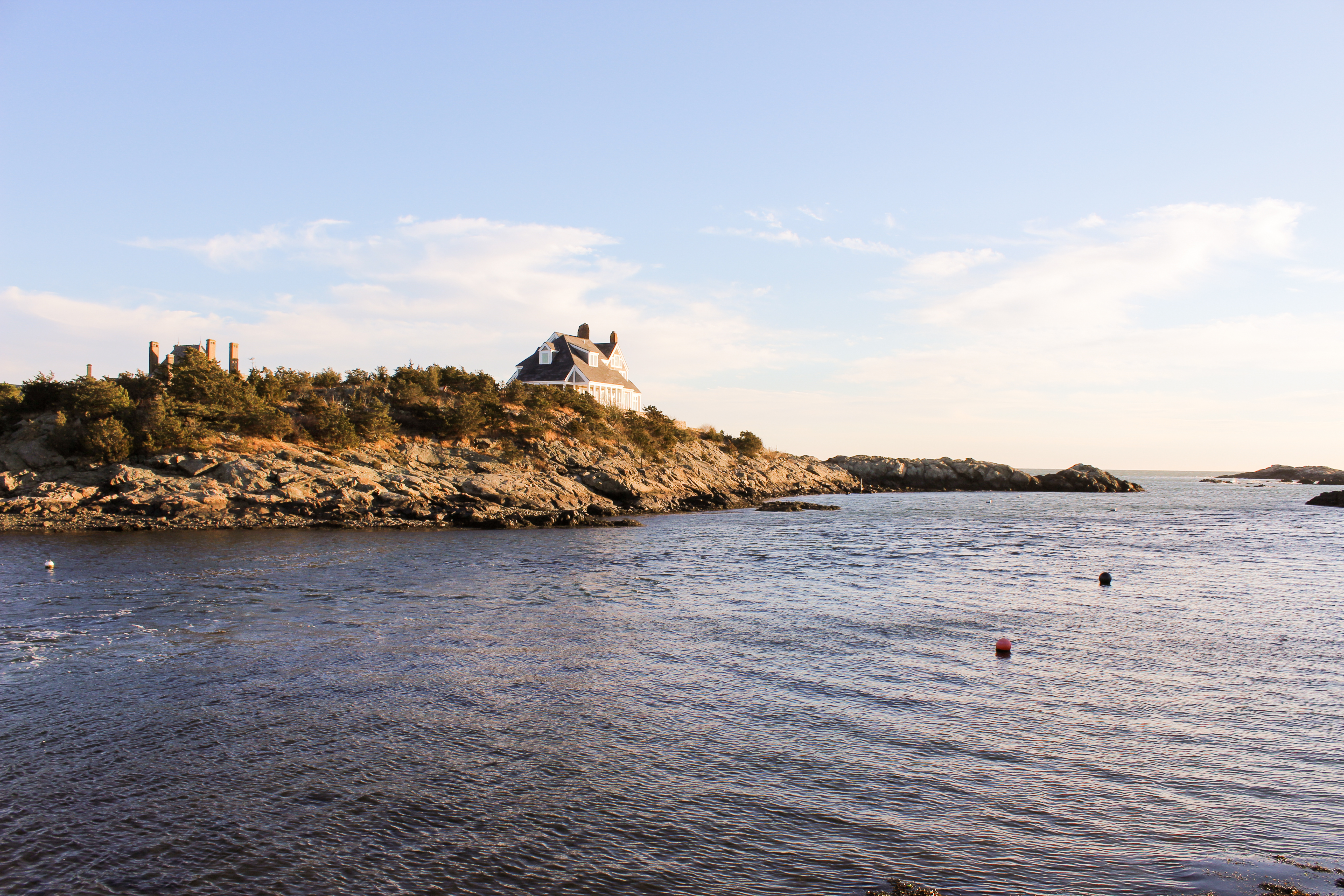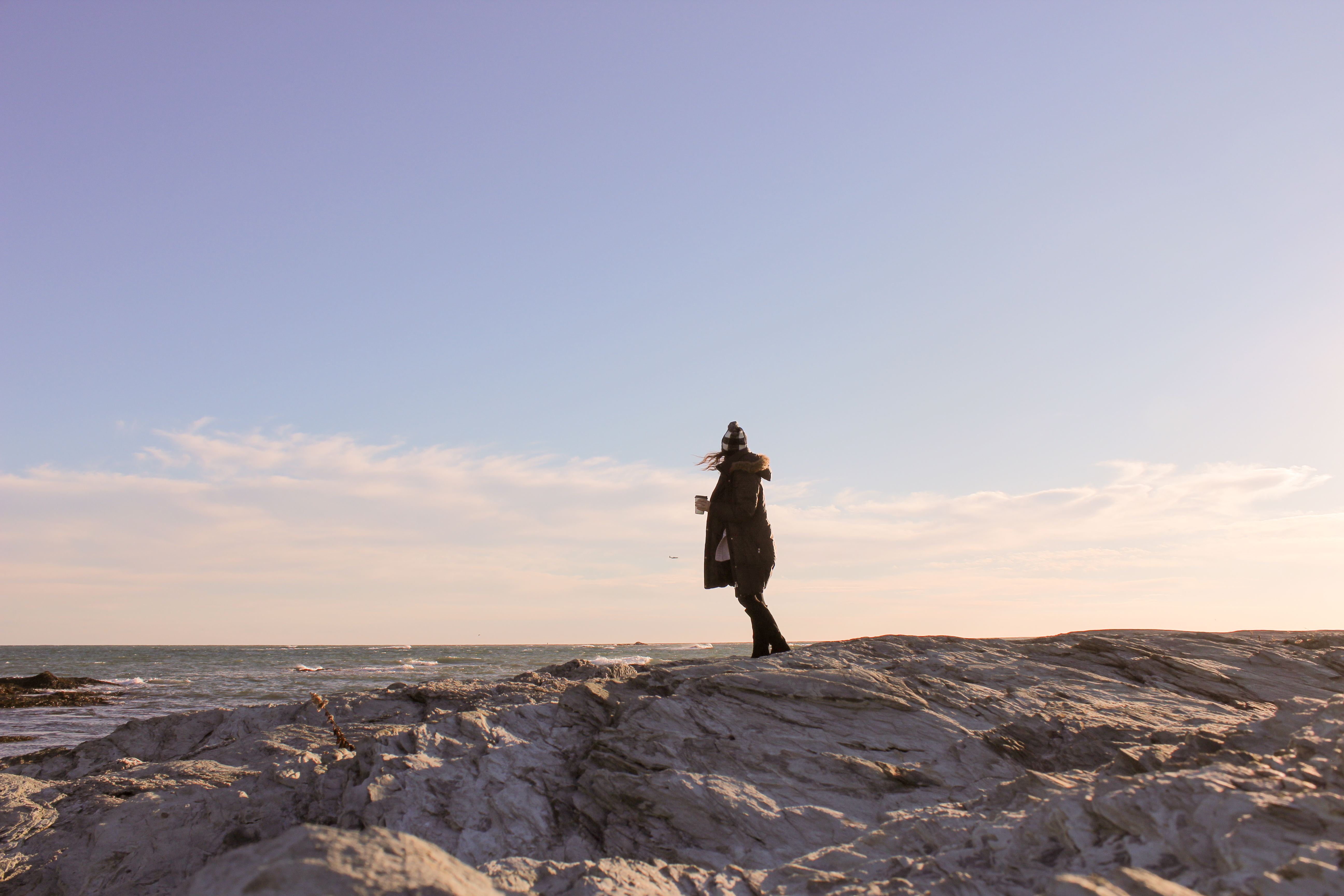 Do
1/ Stroll the streets. Get your down jacket on and walk around taking in the historical homes, and adorable main streets. I could wander around to Bowens Wharf, the cobble streets of Thames and Spring St. for as long I could in the cold!
2/ Shop on Thames. Many boutiques are open through the winter including a few of my favorites, The Pink Pinapple, and Frazzleberries.
3/ Cliff Walk. Personally, I like to start from the 40 Steps and take a right skipping the first part of the walk. You get to see Salve Regina University, and all the mansions along the way while taking in some more Rhode Island coastline. Make sure you are bundled up for this part of your trip.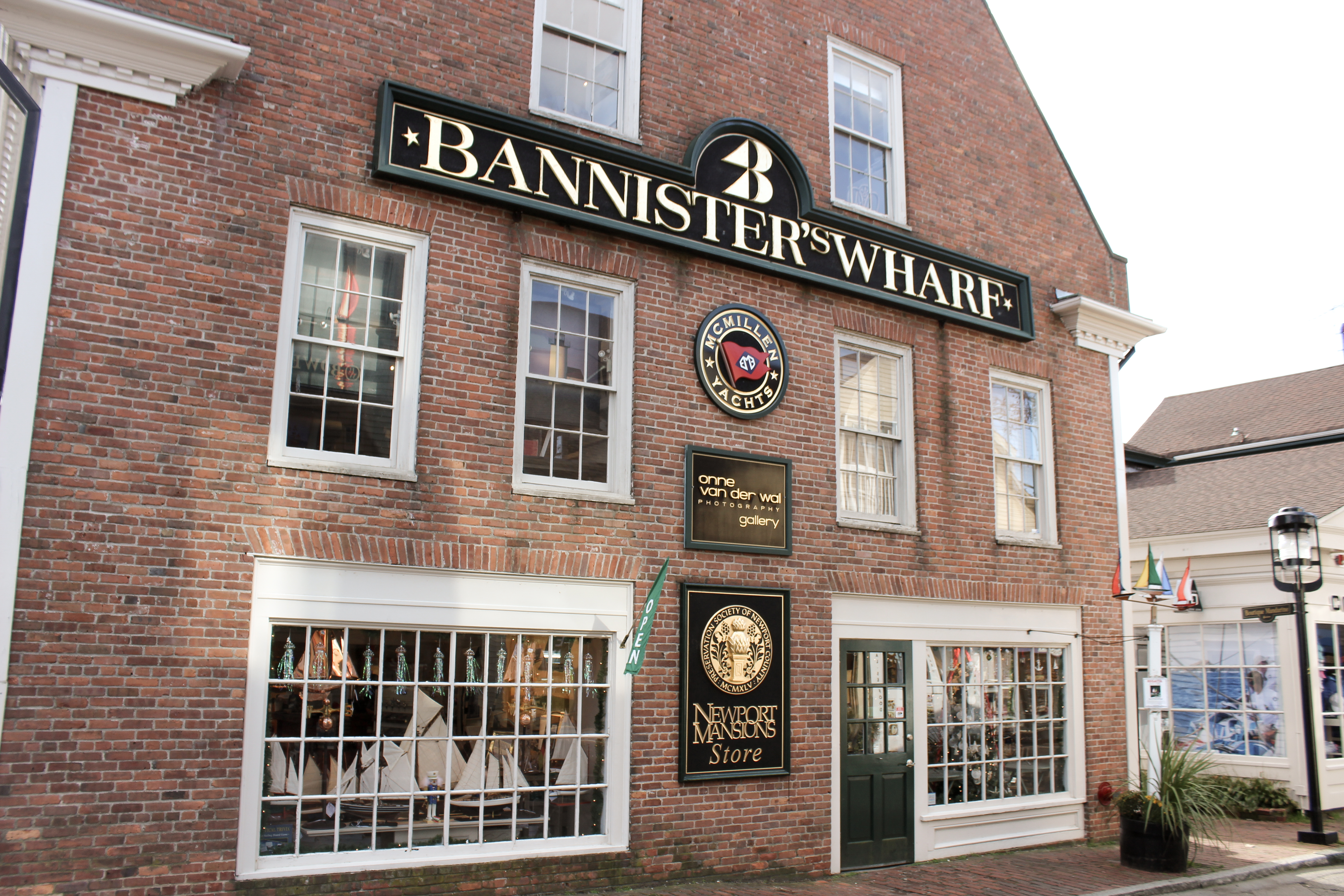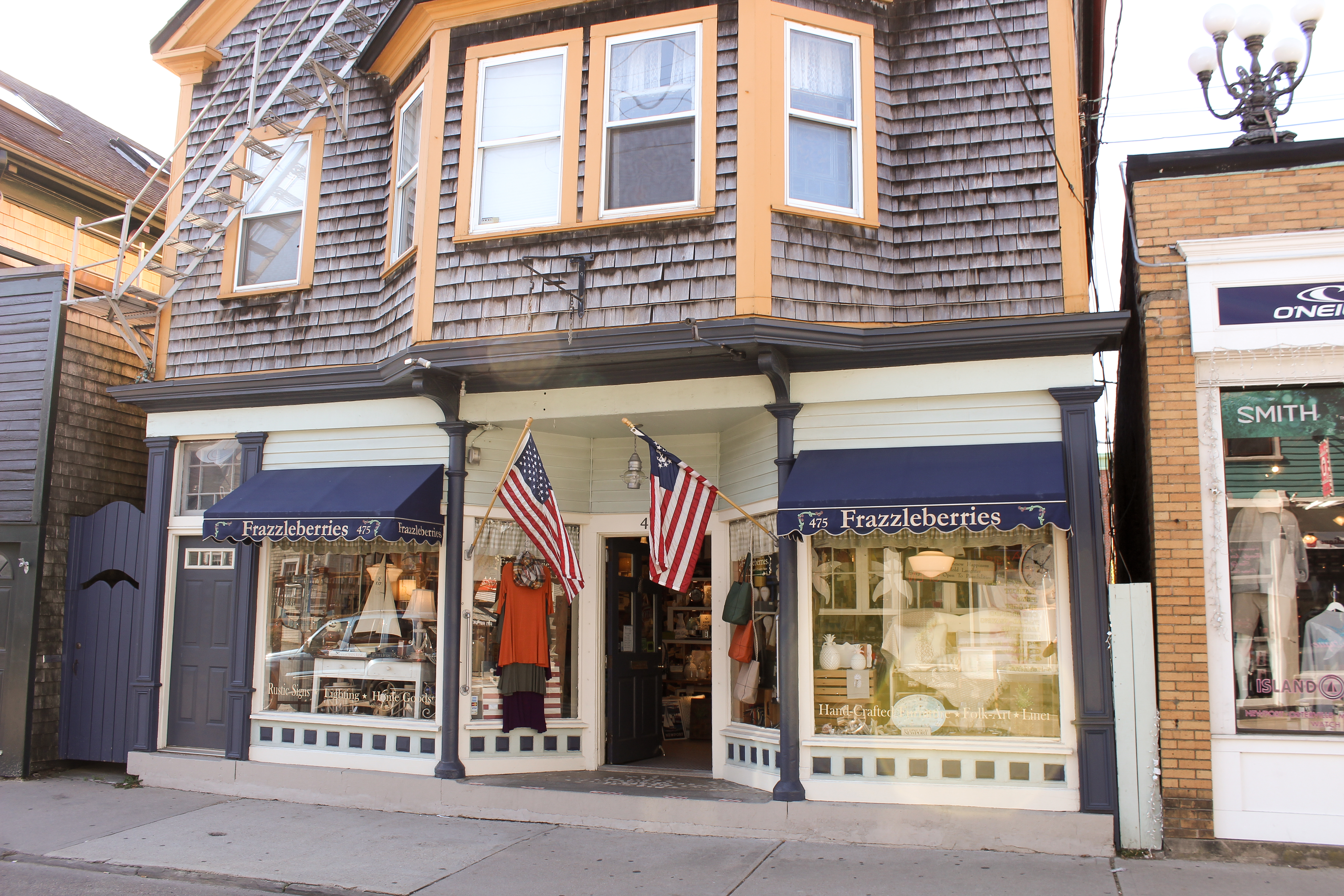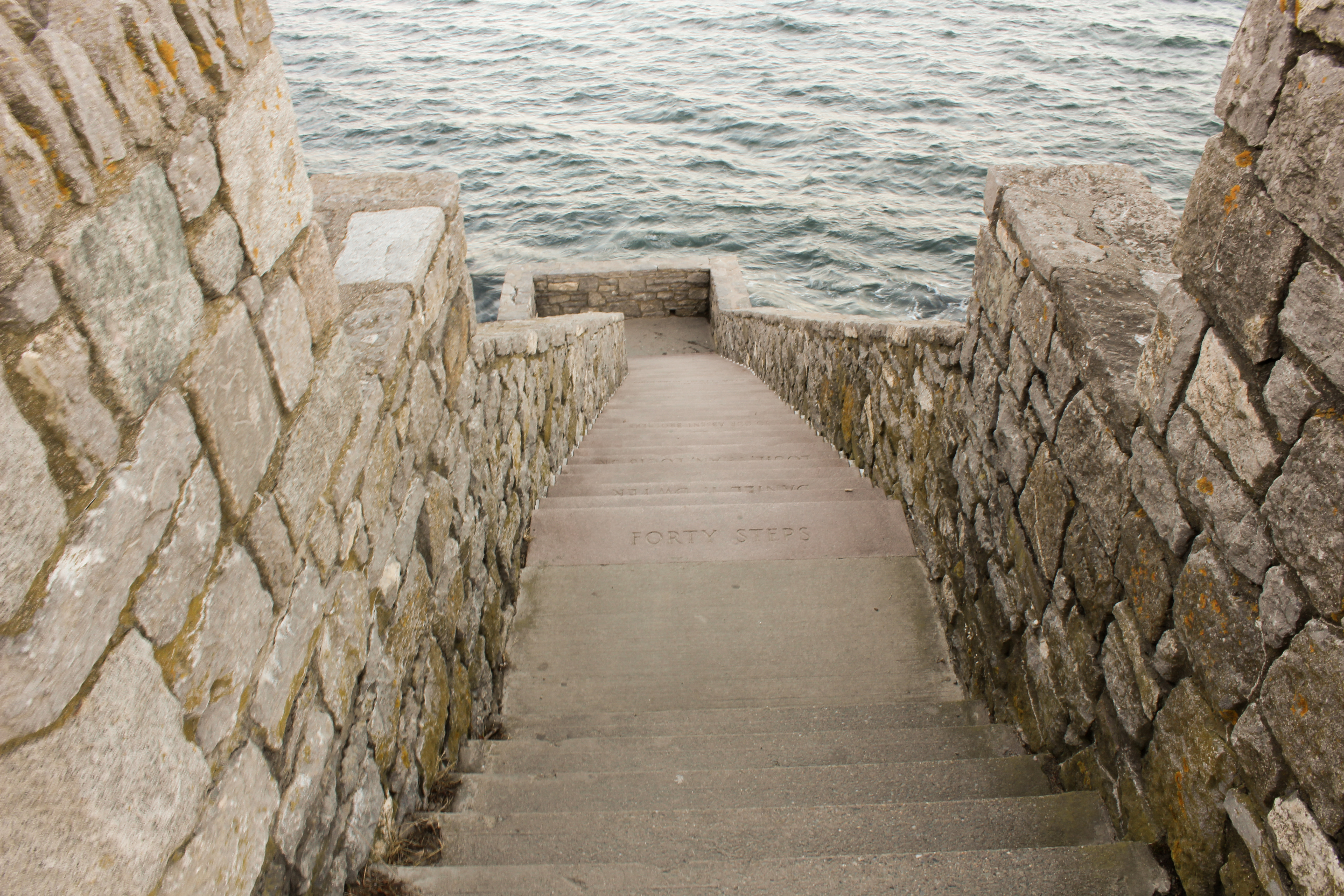 Eat & Drink
1/ Brick alley pub. When I think of Newport, I always think of this place. Maybe I am nostalgic but I love this place. Comfort food, awesome lobster options and a lot of seating it is a perfect place for a wide variety of food.
3/ The Mooring. Go for the food and stay for the view. This place is for a nice night out, so treat yourself here if you wish.
4/ Diegos. Great mexican food and margaritas, if that's your thing.
5/ Midtown Oyster Bar. Elegant, seafood, drinks and more – you can't go wrong here. (My recommendation, try one of their winter cocktails like the winter sangria and stuffed quahogs that are only found in Rhody).
6/ The Red Parrot. A great variety of food & cocktails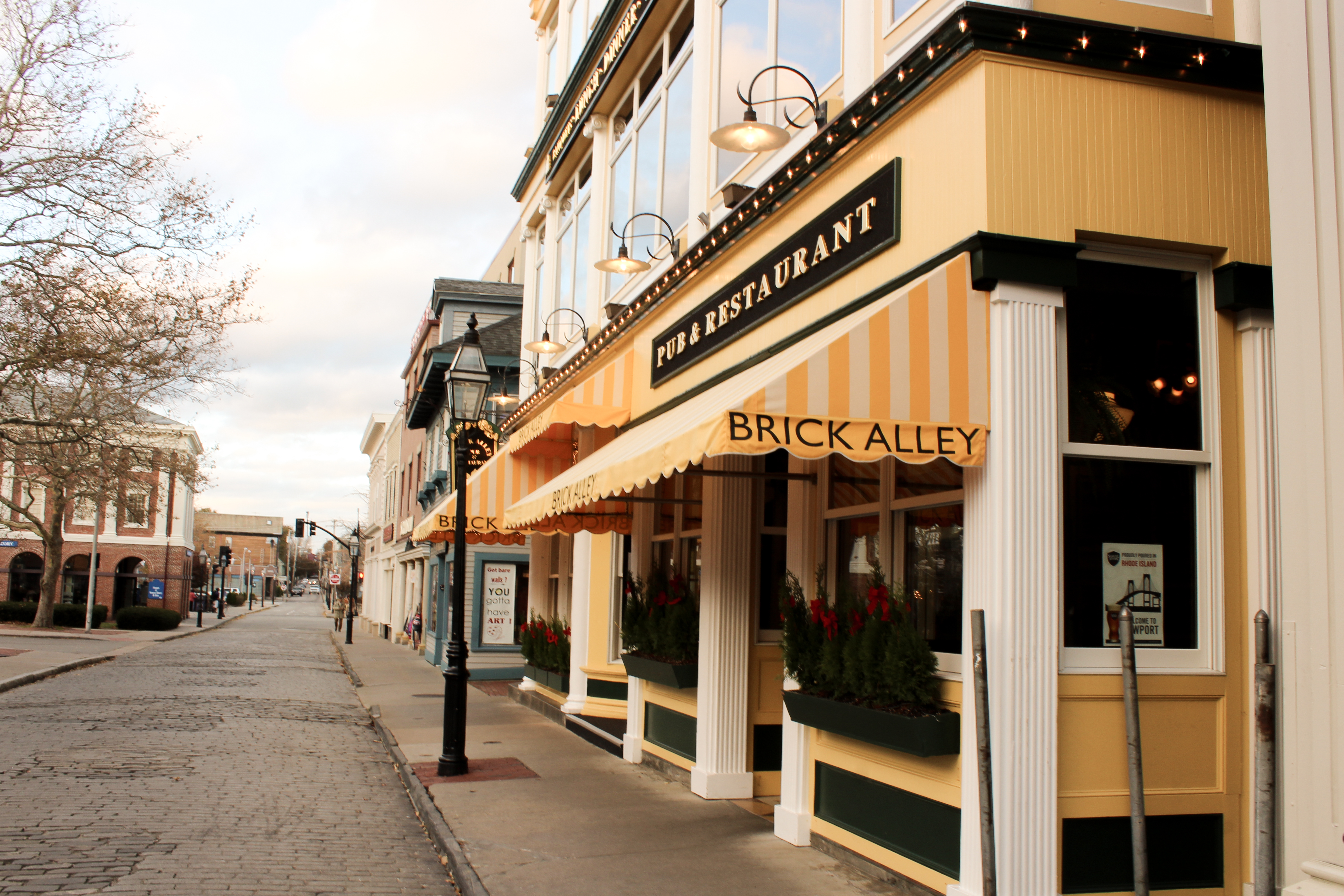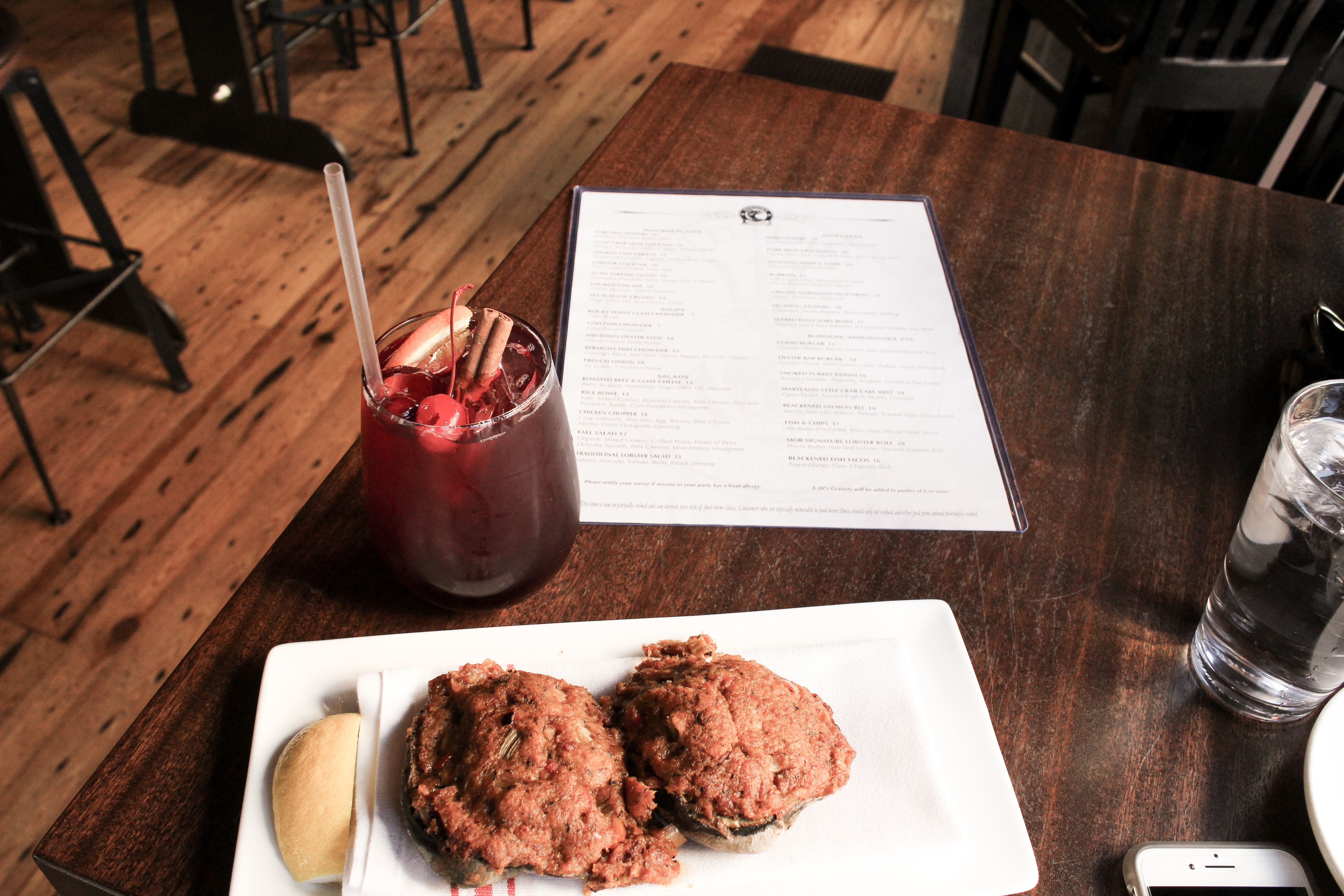 Newport really is magical during the holidays.
Any place you still firmly embrace even though winter is moving in? Let me know in the comments!
Til next time,
Katherine